Comprehensive Oral Exam in South Calgary
To keep your teeth healthy, a comprehensive dental exam is necessary. It's always better to prevent dental problems than treat them as they occur.
At Chinook Village Dental, we conduct a full examination of your mouth, including your bite and joints among others. Through these exams, we're able to detect potential issues, identify your needs, and plan your oral health care needs.
What Is A Comprehensive Dental Exam?
A comprehensive dental exam is a crucial part of preventative dentistry. It is usually done during your first visit to our office and we use our findings for recommendations and treatment plans.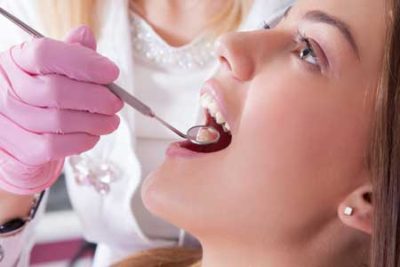 What To Expect During Your Full Dental Oral Exam
A full dental exam in our office at Chinook area includes digital x-rays, periodontal exam, individual tooth examination, and smile and bite analysis.

● Digital X-Rays. There are dental health issues that can't be determined through visual dental exams. We'll need the help of digital x-rays to identify and diagnose possible problem areas. We'll be able to find out if there are irregularities in your mouth and from there customize a treatment plan for you.

● Periodontal Exam. We'll check your gum to see if there are signs of periodontal disease. Gum disease is reversible at its early stages so identifying the issue right away will help us restore the health of your gum. If gum disease is left untreated, it may result in tooth loss and other health conditions. When it's treated early, you'll be able to avoid invasive procedures down the road.

● Individual Tooth Examination. We'll examine each one of your teeth for chips, cracks, or fractures. We'll also look into existing restorations, evaluate the condition of your tooth enamel, and check as well for the presence of activities. Through this step, we'll determine if you will be needing any preventative or restorative treatment.

● Smile Analysis. We will examine your smile and discuss cosmetic dental procedures that you may need. We can restore missing teeth, brighten your smile, or correct misaligned teeth. Share with us your aesthetic goals and we'll help you achieve them.

● Bite Analysis. A bad bite may cause TMJ and excessive tooth wear, among others. By performing a bite analysis, we can determine the condition of your bite, correct any problems, help you manage symptoms, and also prevent potential issues.

● Oral Cancer Screening. This exam is quick, painless, and can be life-saving too. Early detection also increases chances of getting the cancer cured. We will analyze tissue in your mouth to find out if you're cancer-free. Please feel free to ask about this service at any time during your dental visits or when you call us.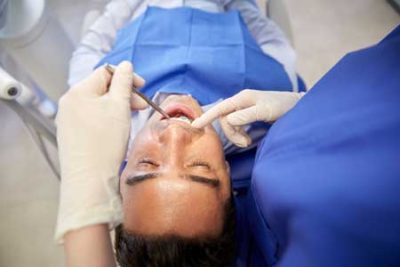 Comprehensive Oral Health Care in South Calgary
Keeping your oral health in good condition extends beyond comprehensive oral exams. We're here to help you care for your mouth, but your daily oral hygiene routine is equally important.

Once you have completed your full dental exam, we'll recommend a treatment plan to prevent dental issues from occurring and treat existing problems before they progress.

If you would like to book your kids for an exam, the first visit will be a fun and relaxed one. We need to establish rapport with children for them to trust and allow us to examine their mouth.

Dental oral exams are also a great opportunity to talk to the dental team about concerns you may have. Whether you want to discuss dental anxiety, financing options, or previous negative experiences, we're ready to listen and assist you.

If you have more questions about getting a comprehensive oral exam, please contact our dental office at (587) 328-1298.

Serving the communities of Kingsland, Fairview, Kelvin Grove, Meadowlark Park, Mayfair, Bel-air, Winsor Park, Manchester Industrial, Eagle Ridge, Chinook Park, and surrounding areas.
HOURS
Monday9:00am - 8:00pmTuesday10:00am - 6:00pmWednesday12:00pm - 8:00pmThursday8:00am - 8:00pmFriday8:00am - 3:00pmSaturday9:00am - 5:00pmSunday9:00am - 5:00pm
Copyright 2023 Chinook Village Dental and Dental Growth Strategies | All Rights Reserved | Powered by DGS
This website uses cookies.