Healthy Smiles for You and Your Loved Ones: Family Dental Care in South Calgary
As the head of the household, you're no longer looking after your oral health alone; you're also caring for your family's smile. It can be challenging to make decisions as every member of the family has their unique needs.
At Chinook Village Dental, we welcome patients from young children to adults. We recognize that patients need personalized dental care, which we always aim to provide families. The elders and your children may need a different treatment program. We'll work with you to ensure that all your requirements are met.
If you have family members with special needs, we'll be happy to provide you with the assistance that you need to make dental visits a positive experience for you each time.
Your Partner in Caring for Your Family's Oral Health
We commit to providing your family the latest dental technology to help you achieve your oral health goals. By using state-of-the-art equipment and facilities, we're able to perform dental procedures more effectively and comfortable for you.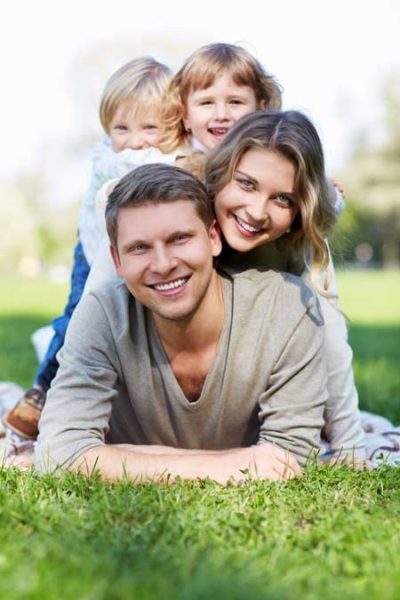 We look forward to establishing long-term relationships with your family through honest, individualized, and friendly services. We would love to help families within the Chinook area and neighboring communities to maintain good oral health.
Our team believes in the importance of preventative care and patient education. We'll educate you about your oral health and help you understand your treatment plan better. We also encourage you to invest in preventative care to avoid costly dental issues.

By staying committed to routine dental care, we can detect early signs of dental problems and keep them from progressing. You can also prevent the need for complex and invasive dental procedures. We'll assist you in developing a home care routine that is suitable for your family.
If you or your loved ones have dental issues such as broken or missing teeth or cavities, we encourage you to contact our dental office.
We'll start with an initial consultation to assess the condition of your mouth.
We strive to make every appointment as relaxed and pleasant as possible, while staying committed to the highest quality of dental care.
Family Dental Care in South Calgary: Convenient Scheduling
If you are new to the area or it's your first time to book appointments for your family, please let us know. Advise us of any questions or concerns you may have and our friendly reception staff will do their best to answer them for you. On your initial consultation, you may discuss other inquiries with the dentist.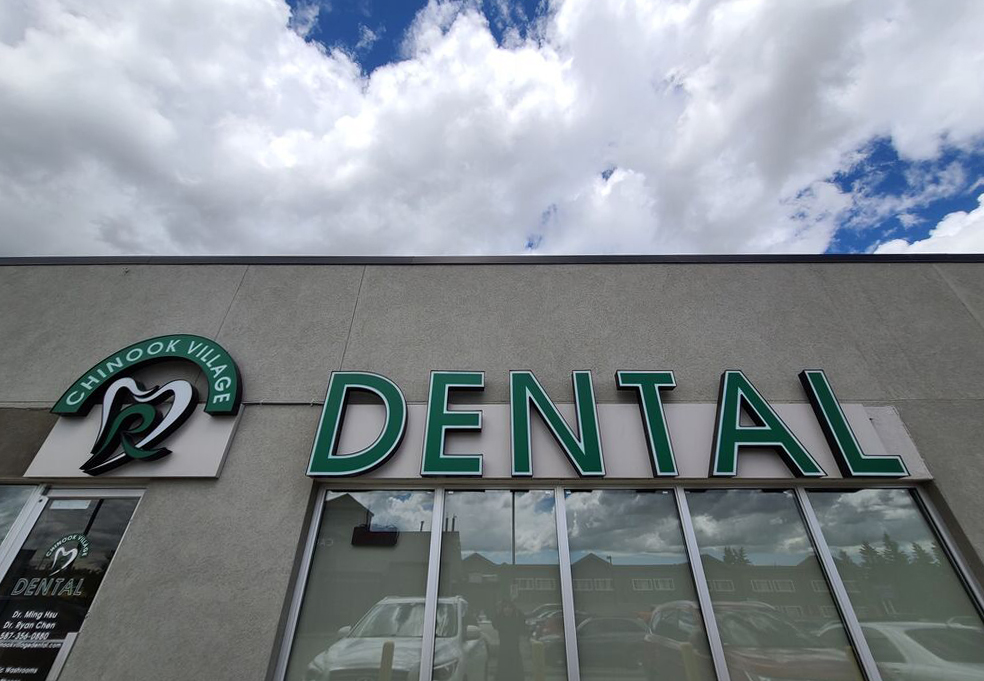 We want to ensure your comfort so please inform us if you have special needs and we'll do our best to cater to them. We'll be happy to tour you around the office and introduce you to everyone in the team so feel free to let us know when you want to drop by.

If you have recently worked with another dentist, please request a copy of your records to be forwarded to us. Or you may also grant us a release form so we can request them on your behalf. We'll be needing your records so we can review your oral health history.

If you worry about bringing the kids with you, we offer flexible practice hours so you can book an appointment at a time that works best for your family.

Ready to see the dentist? Book your appointment today at our dental office in South Calgary or call (587) 328-1298.

Serving the communities of Kingsland, Fairview, Kelvin Grove, Meadowlark Park, Mayfair, Bel-air, Winsor Park, Manchester Industrial, Eagle Ridge, Chinook Park, and surrounding areas.
HOURS
Monday9:00am - 8:00pmTuesday10:00am - 6:00pmWednesday12:00pm - 8:00pmThursday8:00am - 8:00pmFriday8:00am - 3:00pmSaturday9:00am - 5:00pmSunday9:00am - 5:00pm
Copyright 2023 Chinook Village Dental and Dental Growth Strategies | All Rights Reserved | Powered by DGS
This website uses cookies.