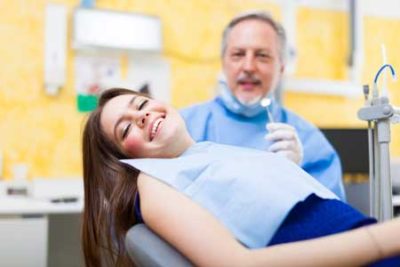 Oral surgery is performed by a dentist or an oral surgeon. It can involve the mouth and structures related to it, such as the jaw. Among the most common types of oral surgery are impacted wisdom teeth, root canal, dental implants, and gum graft.

If the surgery is beyond the expertise of our general dentist, you may be referred out. For example, we perform tooth extractions in the dental office, but if the case is too complex, you might need to see an oral surgeon in the area.

We will let you know if a referral is necessary and also direct you to the right dental professional.
Why Oral Surgery May Be Necessary?
Everyone wants to keep a healthy smile for a lifestyle. However, there are instances when your tooth or teeth may need to undergo surgery.

It can be due to a severe infection or high risk of infection, gum disease, overcrowded teeth, impacted wisdom teeth, badly damaged teeth, decayed teeth, or a baby tooth that needs to be removed.

Regardless of the type of procedure that you require, your dentist will only recommend it if other less-invasive options will not be sufficient.

At the end of the day, prevention will always be the more convenient route than correction. Maintaining good hygiene practices will go a long way to avoiding the need for oral surgery or any complex dental procedure.
How to Prepare for Your Oral Surgery
Preparing for oral surgery is similar to preparing for a major medical operation. It's crucial to follow your dentist's instructions for your safety and the success of the procedure.

● Prepare your household. If you are the head of the household, it pays to let everyone know that you're undergoing surgery, especially if it's a complex one. You may need to do errands in advance and ensure that the house is clean so you can focus on resting after the procedure.

● Take note of pre-surgery instructions. This can include limiting your diet or intake of certain food and beverages. You may also be asked to refrain from participating in certain activities and take medications.

● Arrange for a ride. Discuss with your dentist or oral surgeon the type of sedation or anesthesia that you'll be administered. Find out if you need to arrange transportation back home. It also helps to have someone you trust around in case your surgery inhibits your mobility.

● Get ample rest. Save your energy for your surgery. Take adequate rest and avoid exhausting chores before your dental appointment.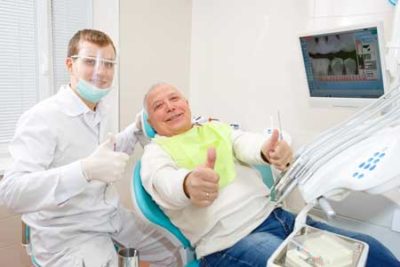 Recovering from Your Oral Surgery
Recover from your surgery fast by following your dentist's instructions. Engaging in strenuous activities, smoking, or drinking alcohol too soon may only interfere with your healing.

Be patient and let your family or trusted friends know if you need any form of assistance. Your dental team will also be happy to assist you in any of your concerns.

Here at Chinook Village Dental in South Calgary, we encourage you to contact us right away should you notice or feel anything unusual after your oral surgery.

The duration of your recovery will last depending on the type of oral surgery you have undergone. It's best to avoid warm and hard food, and stick with soft food for the meantime. Don't touch the surgical site or do any heavy lifting.

Oral surgeries can be simple or complex. Give yourself enough time to rest and you will be able to get back to your normal routine as soon as you're already fully-recovered.
Getting an Oral Surgery in South Calgary
Find out if you need oral surgery or if other alternatives are available to address your dental concerns. Book an appointment today with one of our dentists.

Serving the communities of Kingsland, Fairview, Kelvin Grove, Meadowlark Park, Mayfair, Bel-air, Winsor Park, Manchester Industrial, Eagle Ridge, Chinook Park, and surrounding areas.
HOURS
Monday9:00am - 8:00pmTuesday10:00am - 6:00pmWednesday12:00pm - 8:00pmThursday8:00am - 8:00pmFriday8:00am - 3:00pmSaturday9:00am - 5:00pmSunday9:00am - 5:00pm
Copyright 2023 Chinook Village Dental and Dental Growth Strategies | All Rights Reserved | Powered by DGS
This website uses cookies.