Porcelain veneers are often included in a smile makeover. They're a popular cosmetic dental procedure as they help you achieve a beautiful smile quickly.
Veneers help correct smile imperfections, but they may not be suitable for everyone. To find out if it is the right option for your aesthetic goals, book a consultation with your dentist in South Calgary.
What Can Dental Veneers Fix?
Discolored teeth
Uneven teeth
Misshapen teeth
Crooked teeth
Worn teeth
Gaps between teeth
If you're experiencing any of these dental issues, porcelain veneers can help restore your confidence in your smile.
How are Porcelain Veneers Applied?
Porcelain veneers are usually completed in three dental visits.
First, your dentist will evaluate the health of your smile. If you are qualified to receive this cosmetic dental procedure, we will walk you through every step involved. We will also map out and explain your treatment plan.
Next, we'll have the teeth prepared for the dental veneers. We'll also take their impressions to fabricate your porcelain veneers.
Once your veneers are ready, we'll place them on your teeth and assess their fit and appearance. If you're already satisfied with the veneers, we'll attach it to the teeth permanently using dental cement and a light beam to ensure a strong hold.
Advantages of Dental Veneers
Porcelain veneers offer several advantages. Here are some of them:
Looks natural, visually pleasing
Lasts long
Allows for customization to meet your needs and goals
Helps strengthen the teeth
Corrects several dental issues at once
Enhances your self-esteem
Resists staining
Resists plaque build-up
Less invasive than other treatments
Who Can Get Porcelain Veneers?
You may qualify for porcelain veneers if:
You have healthy teeth.
You have healthy gums.
You don't clench or grind your teeth.
Your tooth enamel is healthy and sufficient to support the veneers.
You have good oral hygiene habits.
If you are diagnosed with gum disease, you may still receive dental veneers. But your dentist will first work on treating the condition and improving your oral health before proceeding with the procedure.
How to Care for Dental Veneers
Practice good dental care habits. Brush, floss, and rinse daily. Care for your veneers the way you care for your natural teeth.

Refrain from grinding your teeth. Grinding and clenching may take a toll on your veneers. Consider investing in an oral appliance that will protect your teeth against the damage that grinding may cause.

Avoid chewing hard objects. Use your teeth only for eating. Refrain from biting on hard objects such as ice and pens.

See your dentist regularly. Get your veneers and the rest of your mouth examined regularly for potential issues.
How long your veneers will last will depend on the condition of your oral health and your daily habits.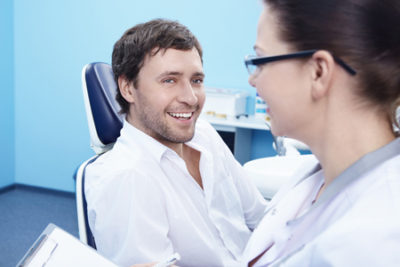 Learn More About Getting Dental Veneers in Chinook Area
For more information about dental veneers, contact our team today at Chinook Village Dental. We can assist you with any of your dental-related concerns, including information on the cost of cosmetic dental procedures.
Book your consultation here or call today.